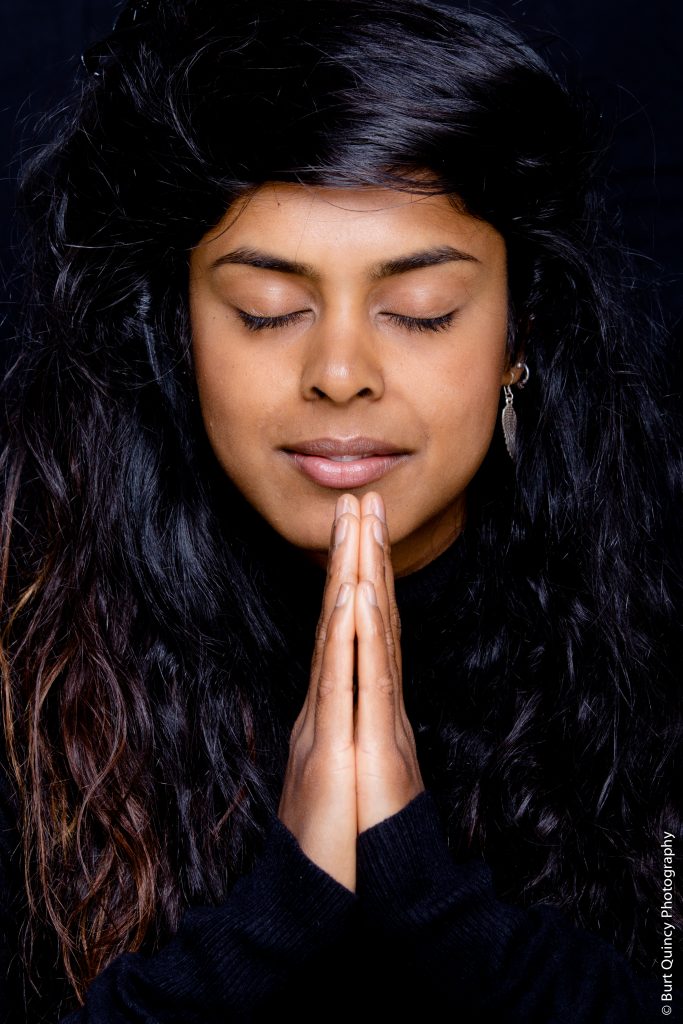 Ik zie het leven als een magische reis die constant verandert en 'in beweging' is. Alles is verbonden. De cycli van de natuur seizoenen en de maan met de daarbij behorende veranderingen hebben invloed op ons unieke Zijn. 
Van jongs af aan was ik al een open en nieuwsgierig meisje. Ik ging graag op onderzoek uit om te ontdekken wat het leven allemaal te bieden had. In deze ontdekkingstocht voelde 'bewegen' voor mij als de meest natuurlijke vorm om mijzelf te uiten. Door professioneel te dansen, ervaarde ik hoe mijn bewegingsexpressie van invloed kon zijn op mijn omgeving en het publiek. Ik was nieuwsgierig hoe ik nog meer van mijzelf kon laten zien en puur mijn eigen gevoel en emoties tot uitdrukking kon brengen.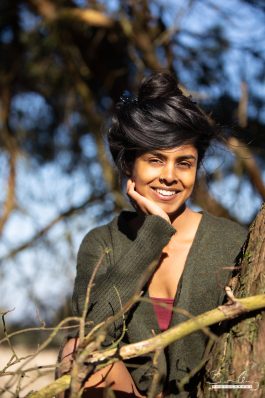 ''Van jongs af aan was ik al een open en nieuwsgierig meisje. ''
Naast de basiskennis vanuit mijn dansopleiding ben ik door pilates- en yogaopleidingen nog meer te weten gekomen over gezonde voeding en het menselijke lichaam. Pilates leerde mij nog bewuster bewegen en yoga bracht mij juist dichter bij mijn gevoel dan ooit. Na jarenlang constant in beweging te zijn en mij naar buiten te keren, leerde ik nu om juist bij mijn innerlijke kant, in rust stil te staan. Dit alles liet mij mijn grenzen van het moment ervaren en respecteren. Door bewust stil te staan bij mijn gevoelens en emoties, kon ik ze ervaren, uiten, verwerken, maar ook loslaten. Door mijn ervaringen te laten bezinken en reflecteren, kon nu nieuwe energie, creativiteit en vreugde voor mij weer vrijuit gaan stromen.
(Levens)Energie aanzetten!
Door mijn jarenlange kennis en ervaringen in yoga, pilates en mediteren, voel ik snel waar iemand behoefte aan heeft. Ik wil mensen graag inspireren en motiveren, door welke vorm van 'beweging' dan ook. Ik reik voor ieder persoonlijke handvaten en tools aan, waarmee je vervolgens zelf de juiste keuzes in het leven leert maken. Ik hou ervan om mensen te verbinden, in eerste plaats met zichzelf. Mijn missie is om mensen zelfstandiger, bewuster en beter in hun vel te laten voelen. Op een holistische wijze wil ik vitaliteit en een inspirerende (levens) energie bij mensen aanzetten.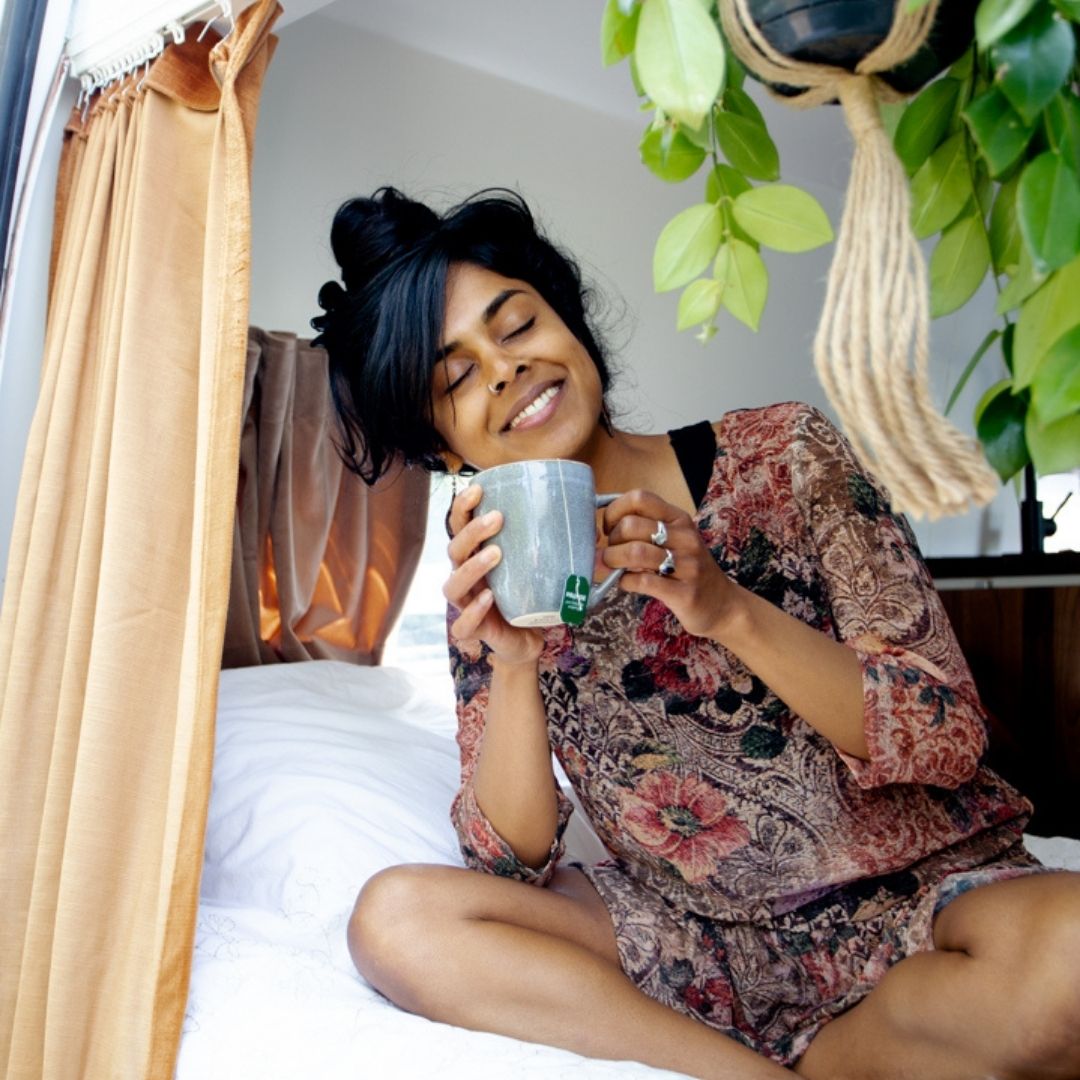 ''Araliya heeft mij geleerd mijzelf aan te leren "In het NU te zijn" en dat een stapje terug doen best OK is. Naast dat dit mij helpt met mijn Yoga ontwikkeling, pas ik dit ook in mijn dagelijkse leven toe. Geen les is hetzelfde, haar muziekkeuze "klopt" altijd en zij heeft altijd veel persoonlijke aandacht voor haar leerlingen. Mijn wekelijkse les met Araliya brengt mij altijd weer terug op aarde''
''Araliya straalt voor mij pure sereniteit en balans uit. Met haar fijne, heldere stem weet zij mij tijdens haar lessen in contact te brengen met mezelf en stimuleert ze mij bepaalde emoties en gevoelens verder te onderzoeken. Dit alles doet zij op een ongedwongen manier waarin veiligheid voorop staat. Ik ken Araliya al een aantal jaren en zie hoe zij zichzelf blijft ontwikkeling. Met haar expertise, persoonlijke aandacht en vrije geest, weet zij iedere yoga les weer tot een feestje te maken''
Araliya has shared several movement and mantra workshops at Psy-Fi Festival over the past few years and has always been a great pleasure to work with on both a personal and professional level. Araliya has massive amounts of positive progressive energy and her passion for what she does is infectious. She is a girl who knows what she wants and has no problem asking for it. Keep dancing and singing your beautiful song Araliya!