Seasonal flow pakket is een uitgebalanceerd pakket wat is ontworpen om jou af te stemmen op de veranderende energieën van de natuur en de seizoenen. Je gaat ervaren hoe het is om met de seizoenen te werken in Flow en hierdoor naar je eigen innerlijke natuur te luisteren.
Zo heeft elk seizoen mooie kanten waar we als mens op mee mogen bewegen en vertrouwen. In de winter ervaar je misschien wat meer vermoeidheid en rusteloosheid, en in de zomer bruis je van de energie! Je voelt je actiever, onderneemt veel meer en je straalt!
Hoe meer je de wijsheid van de seizoenen onder de knie krijgt hoe beter jij je voelt. Je ervaart meer balans en je immuunsysteem versterkt.
Pilates| Yoga | Meditatie
Zo werk je tijdens pilates aan fysieke kracht en flexibiliteit. 
En bij yoga verbeter je de balans, rust en harmonie.
Ik werk graag met kleine groepen zodat er altijd voldoende ruimte is voor individuele correcties en vragen. Dit zorgt ervoor dat je snel verbetering zult merken en een groei en verandering in je bewustzijn.
Daarnaast is er een wekelijkse Zondag meditatie die speciaal voor de community is opgezet. Hier komen we wekelijks samen om de week af te sluiten. Er is een stuk reflectie en dankbaarheid voor wat je de afgelopen week hebt ervaren. En je maakt ruimte voor de nieuwe week en zult je week ook een intentie geven. Zodat jij elke Zondag avond weet wat je graag mee wilt brengen, wat je wilt voelen en waar je aan wilt werken.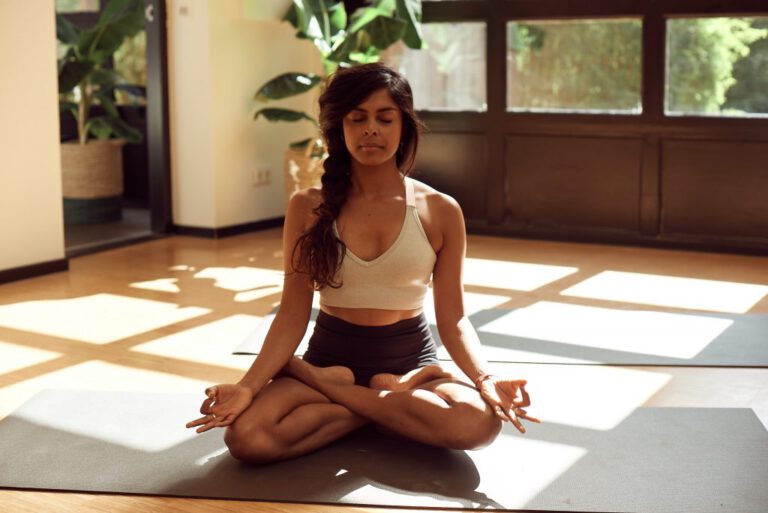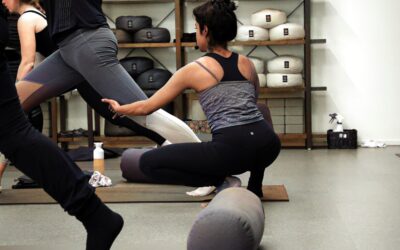 Hierin werken we aan verschillende thema's zoals: rust, zelfliefde, vertrouwen, focus en ontspanning. Ik laat je verschillende meditatie- visualisatie technieken ervaren zodat je dit in je eigen tijd ook kunt gaan uit proberen. Na elke meditatie kun je de opname ook in je eigen tijd afluisteren mocht je er live een keer niet bij zijn. Zo zorg je ervoor dat je altijd een rust momentje reserveert voor jezelf.
Dit pakket helpt jouw bij het verminderen van fysiek ongemak en onrust. Het versterkt je houding doordat we vanuit je kracht centrum gaan werken. Dit zorgt voor meer zelfvertrouwen en positiviteit. Je voelt je ontspannen, ervaart meer rust en ruimte in je hoofd. Je krijgt fysiek meer energie, voelt verbinding in de groep en krijgt nieuwe inspiratie en motivatie die jouw weer zullen helpen op jouw pad.
Je krijgt letterlijk veel meer Zin om vaker op je mat te staan!
Ontdek het natuurlijke ritme van de seizoenen in jezelf! Het is een eeuwige cyclus binnenin jou op zowel fysiek als geestelijk niveau. Sta je ervoor open om ook persoonlijk mee te bewegen met de seizoenen en te groeien?
Dit traject is voor jou als je:
Bewustzijn wilt vergroten 

Vaste tijden voor jouw yoga & pilates uren in de week

Flexibiliteit, kracht en balans wilt verbeteren

Wilt werken aan een fit en slank lichaam

Ontspanning en meer rust wilt ervaren

Energiek en lekker in je vel wilt zitten

Slaap wilt verbeteren

Verbinding tussen lichaam en geest wilt versterken

Holistische leefstijl interessant vind en wilt integreren voor een positieve verandering
Verkeerde houding?

Kantoorbaan van 9-17uur

Onrust? 

Last van je rug

Blessures of herstellende?

Sombere gevoelens?

Moeilijk in slaap komen?

Weinig energie en motivatie..

Ongezonde eetgewoontes..

Hormonale disbalans?

Verbinding tussen lichaam en geest wil versterken

Holistische leefstijl wil ervaren maar niet weten waar te beginnen? 
De Seasonal Flow pakketten:
Een overzicht van alle Seasonal Flow pakketten. Kies een pakket die past bij jouw schema!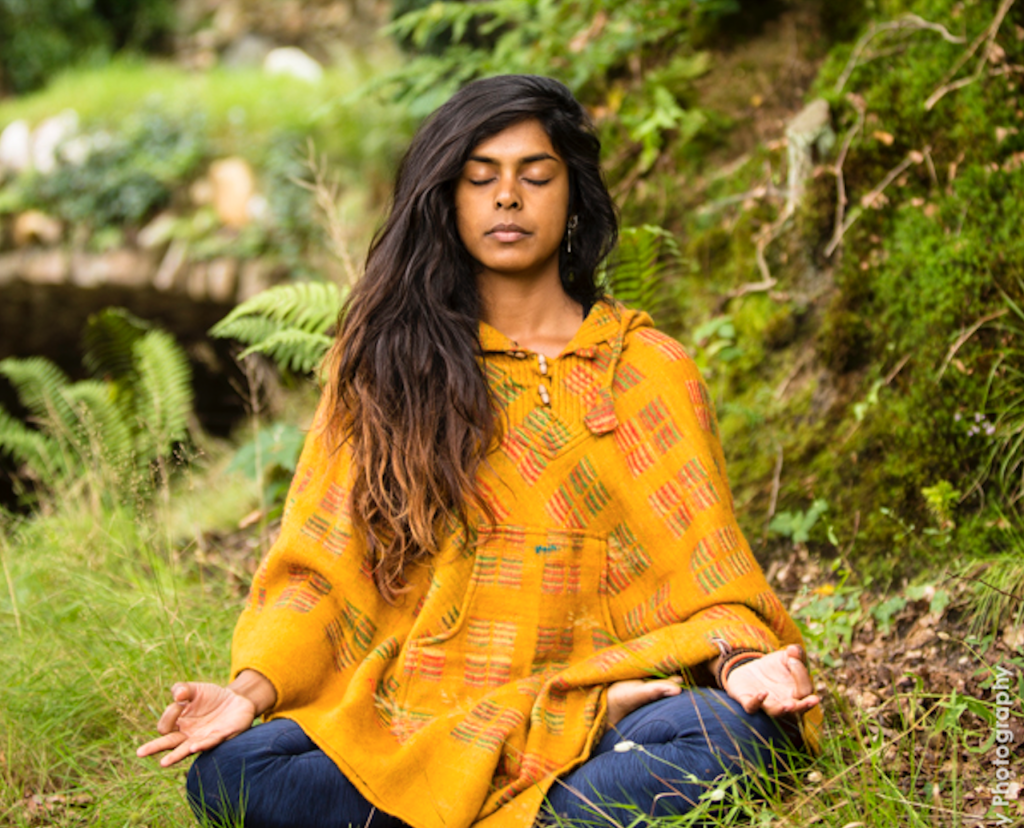 De Seasonal Flow workshop. Er wordt elk kwartaal een live workshop georganiseerd. Gebaseerd op het desbetreffende seizoen.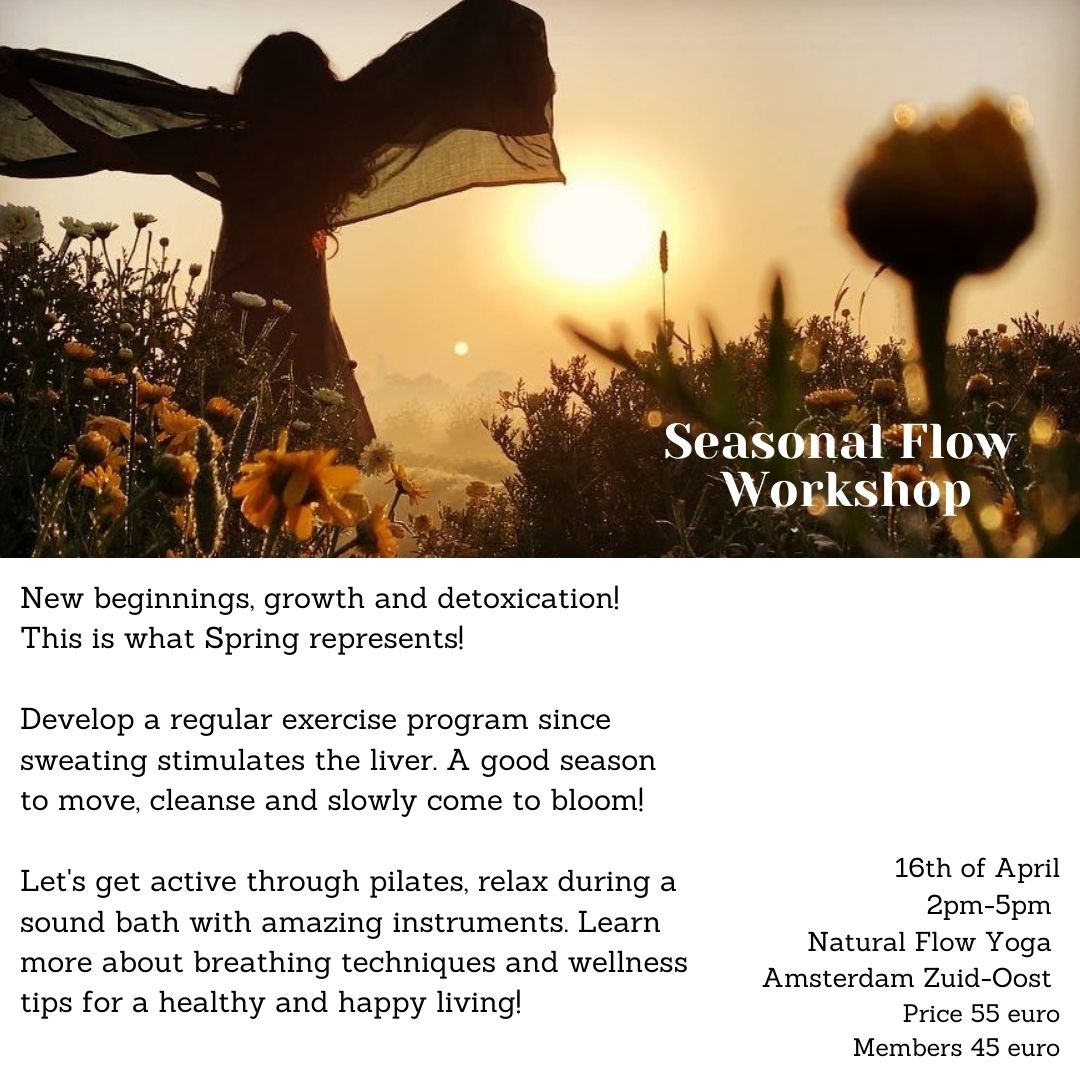 Zoek je wat meer vrijheid in het meedoen? Bekijk hier de flexibele opties voor een losse les of 10 rittenkaart.